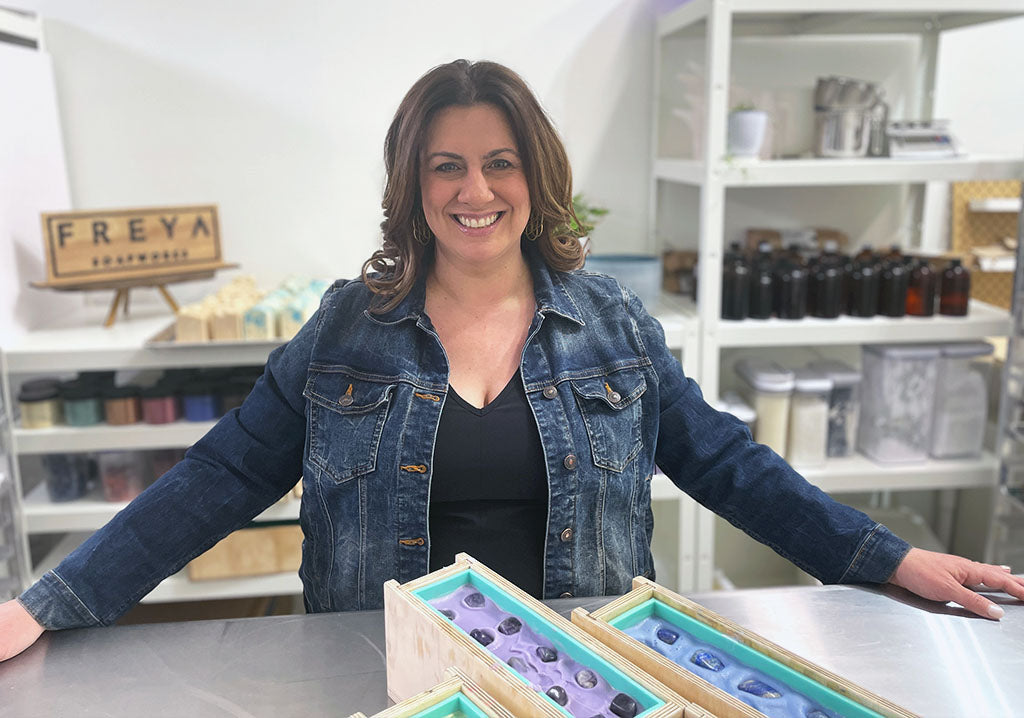 Our Story
I'm Kendra, the proud owner of Freya Soapworks. I was introduced to soap making in 2018 after retiring from nursing to provide full-time care for my mother with Alzheimer's. I started making soap in my own kitchen in 2018 as a hobby. I continued this for 2 years while trying to achieve the perfect bar. Through research and countless hours of experimenting I was consumed with making a better bar of soap. During this time, I recruited family and close friends to provide feedback and input. This feedback helped expand my knowledge base and gave me the courage to grow and share my products. In 2020 I decided to take the leap and founded Freya Soapworks, LLC. It was time to share my creations and my art with everyone.
Why Freya? I was looking for a powerful name that represented women, power, love, and strength. In Norse mythology Freya is the goddess of beauty, love, fertility, war, death & magic. She is the strong and powerful representation that I was looking for to symbolize my business.
Cruelty Free

Sustainably Sourced

Vegan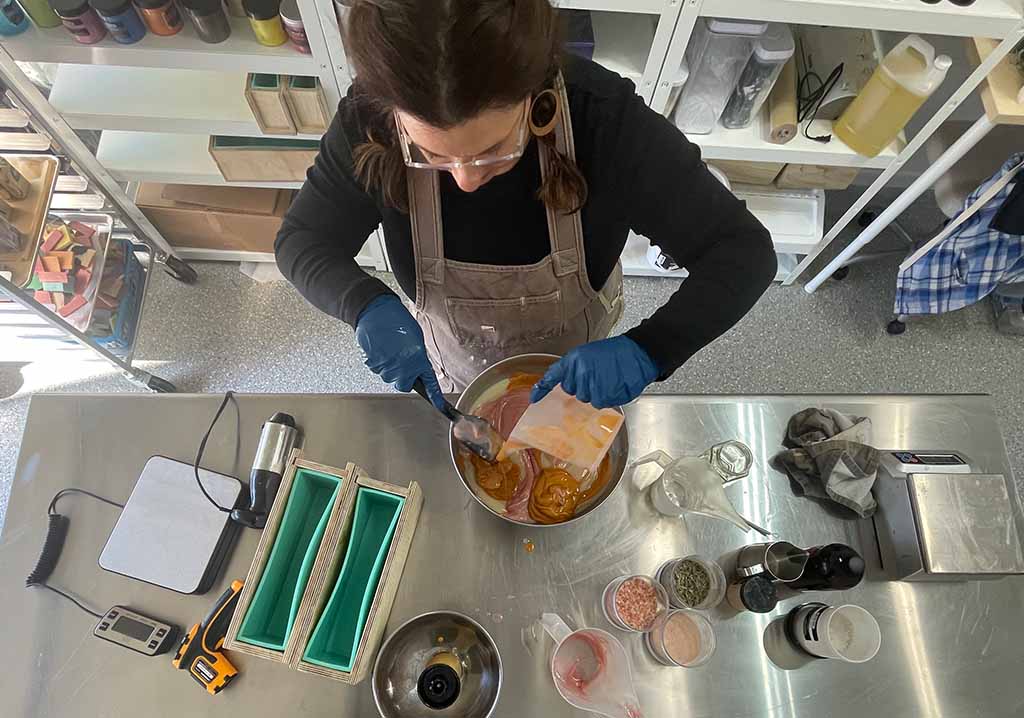 How Our Soap is Made
Our soaps are natural and made from scratch using the cold process method. We make our soaps in small batches to provide high quality control. Each loaf may have slight variations. Every batch begins with food grade oils to which luxurious butters, clays, essential oils, and fragrance blends are added. Unlike many store-bought bars, our soaps are vegan, phthalate and paraben free. The loaves are then cut, cured, weighed, inspected, and labeled. The entire process takes 4-6 weeks before each bar is cured and ready for use. Our eco-friendly packaging is sustainably sourced.