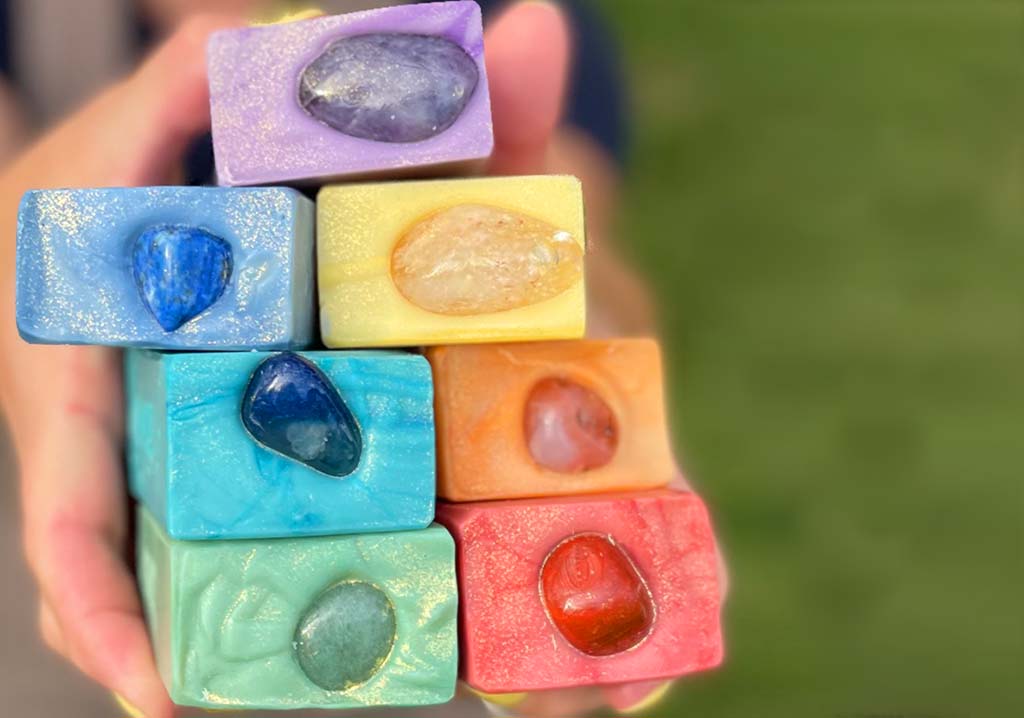 Chakra Collection
Each soap is artistically handcrafted to embody the color and essence of each of the seven Chakras with an accompanying semi-precious stone embedded on the top. Each chakra soap has a unique scent and comes with a Chakra Intention card with mantra and stone description. After soap is used, the collected stones remain to remind of the importance of daily chakra balance.
Shop This Collection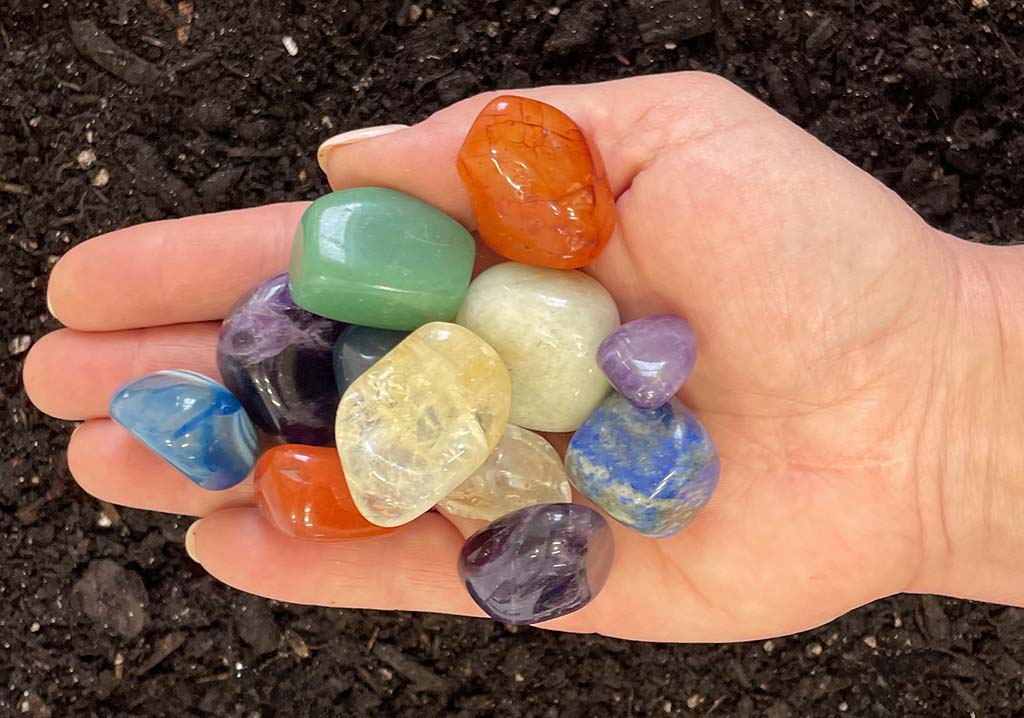 Created With Intention
Freya Soapworks focuses on vegan, cruelty free and sustainably sourced ingredients. All soaps are made in small batches using the cold processed method, hand cut, and cured for 4-6 weeks.
Our Story
Wholesale Inquiries
Freya Soapworks loves to partner with like-minded businesses and stores!
Please contact us for pricing and details by using the form below or by sending an email to maker@freyasoapworks.com